PEDERNALES FARMER'S MARKET
Pedernales Farmer's Market is a food-focused outdoor market with sustainable, practicing organic vendors held in the Apis Restaurant parking lot 10am-2pm every Sunday.
LOCAL & ORGANIC: produce, heritage pasture-raised pork, chicken, beef, lamb, nitrate-free sausages, pickled vegetables and fermented hot sauces, native jams, artisan bread, pies, and pastries, herbal tinctures, native wood & leather crafts, homemade fudge, natural skincare, whole food dog meals, and much much more. Click here to visit the Pedernales Farmer's Market Facebook page.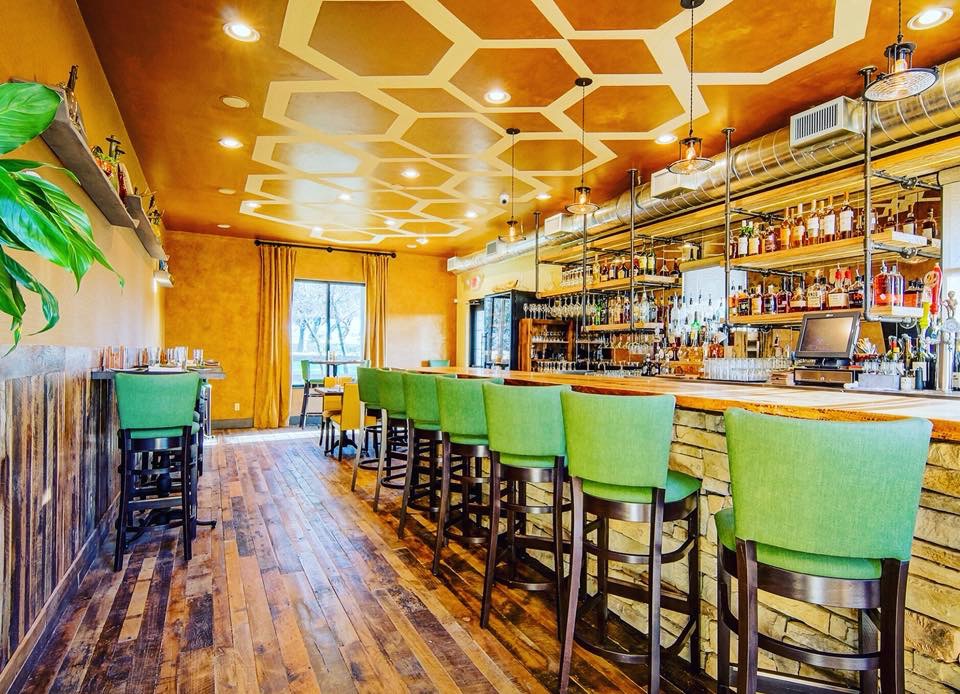 5PM - 7PM Wednesday - Saturday
Take advantage of discounts on drinks and food items in our bar and on the patio. Join us for signature cocktails made with our local honey, craft beers, and fine wines.
Kid friendly! Dog friendly on the outside, covered patio!
restaurant buyout
Experience the elegant atmosphere, gracious service, and compelling cuisine of Apis Restaurant in the dining room - made private for your group. Book your wedding rehearsal, business dinner, holiday party, fundraiser, or special event at Apis Restaurant. Contact Jose Sapien, General Manager at joses@apisaustin.com for more information.
parties of 10 or more
For a party of 10 guests or more, we at Apis Restaurant require a B.E.O. (Banquet Event Order). This is our method of planning large-party events with a pre-selected menu that includes: snacks, appetizers, entrees, desserts, and drinks. A reservation for a large party (10 or more) requires a 50% deposit to be paid in advance. SPECIAL EVENT AND LARGE PARTY BOOKING AVAILABLE. SEND INQUIRIES TO: JOSES@APISAUSTIN.COM